My girl, Paige, is goin' to the chapel next week, y'all! So we're having a little virtual wedding shower for her today.
First, let me tell you a little bit about Paige.  I first met her on Twitter, then I checked out her blog.  I instantly knew we'd be friends and she could teach me a lot!   She knows photography, food, fashion, style, crafts, AND html.  And she's only about 12 years old, ok maybe a little older, but not much.  Paige is not only teeny tiny and gorgeous, but she also has such a kind personality (with a little snark mixed in). She's my kind of girl!   That's her on the right.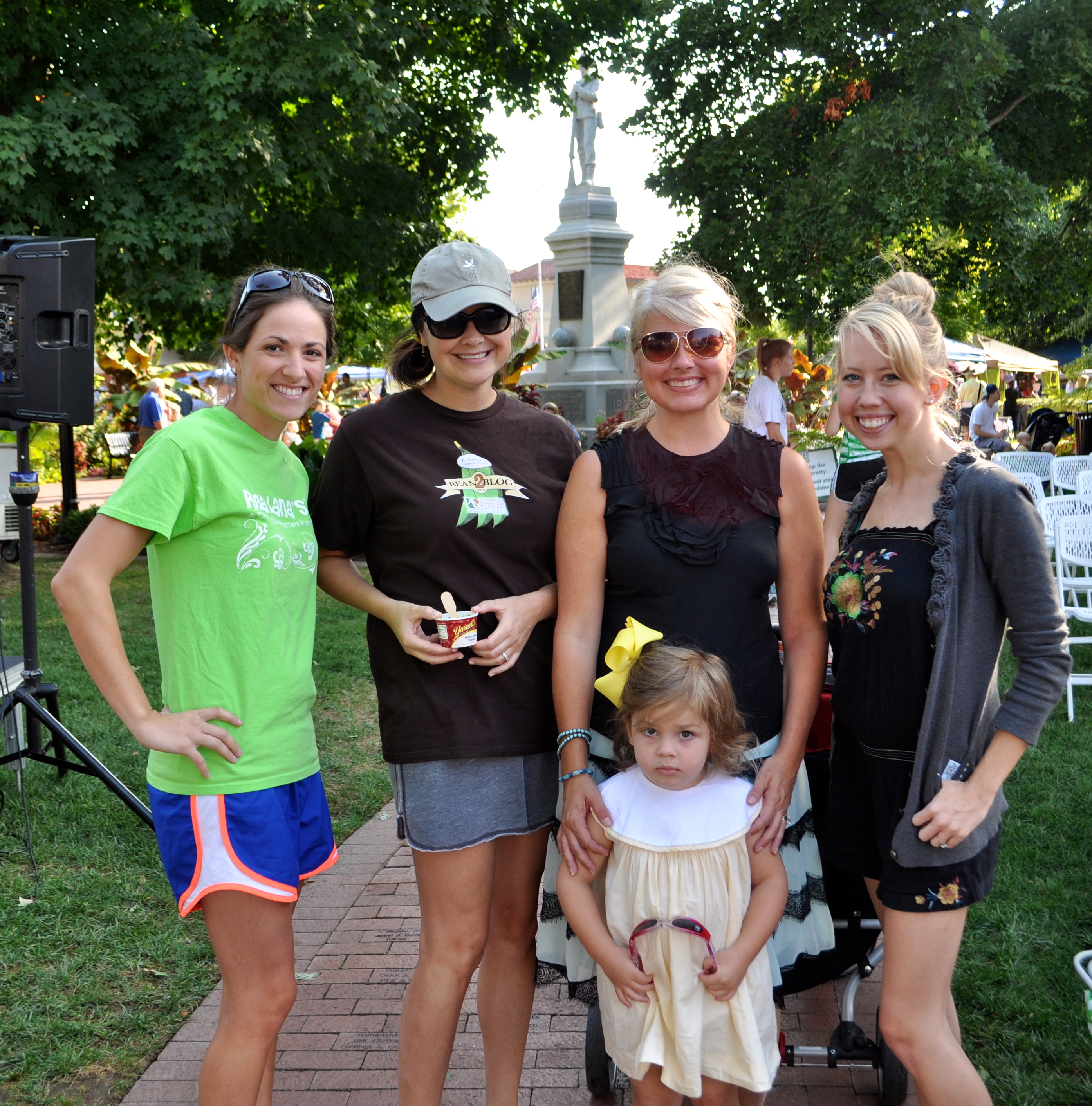 Paige, here's a recipe that will keet The Mister happy for many years to come.  This steak is great for celebrations and all those "for better" times.  It's delicious.  And keep this recipe in your back pocket for the "for worse" times.   A nice dinner, glass of red wine, a good night's sleep, and Moncler outlet some laughter will fix most everything.   And that's some advice from an old married lady (14 years!).
Tenderloin Steaks with Rosemary Butter (For Better or For Worse Steak)
beef tenderloin steaks
salt and pepper
1/2 stick softened salted butter
1 tablespoon chopped fresh rosemary
Heat oven to 450.  Then, heat heavy bottom skillet to high and add 2 teaspoons olive oil (enough to coat the bottom of the pan).  Salt (generously) and pepper steaks.  Place steaks in hot skillet and allow them to cook for 5-7 minutes, or until very brown (look at the picture above, there is about 1/2 inch of brown).  Flip the steaks, transfer entire pan to oven, and cook until they are as done as you like them.  The time depends on the thickness of the steak.
Use the touch test:  if the steak feels like your cheek when you touch it, then it's rare.  If it feels like your chin, it's medium rare.  And if it feels like the end of your nose, it's cooked medium.  Don't cook steak any more than medium.
Let the steaks rest for 10 minutes, then place rosemary butter on top and allow it to melt into the warm steak.   You can also pour the pan drippings on top, too, for extra flavor.
Rosemary Butter
Soften butter on the counter or in the microwave.  Stir in finely chopped rosemary and a little salt.  Store in refrigerator until ready to put onto steaks.