When I read this recipe I thought it was too good to be true.  One pot for creamy mac and cheese?  No way.  But guess what?  It's pretty darn good.   John and I liked it, but it was a home run with the kiddos!    They've already requested it again for tomorrow.
And if you compare the ingredients to EasyMac, you can feel much better about feeding your family this recipe!  The secret to getting it so creamy is cooking the pasta directly in the milk.  You might have to add more water or milk during the cooking process if the macaroni is getting dry.  Macaroni varies a lot in how much liquid it absorbs.  Just add some more liquid.
One Pot Mac and Cheese (adapted from this blog)
serves 4-5 as a main dish
2 cups dried macaroni (one 16 ounce box)
2 1/2 cups milk
1/2 cup water
1 cup shredded cheddar cheese
1 teaspoon salt
1/4 teaspoon dijon mustard (optional)
Combine pasta, milk, and water in a saucepan.  Bring milk to a simmer, then reduce heat and cook for 15-20 minutes, or until pasta is soft, stirring frequently, being careful not to let the milk boil.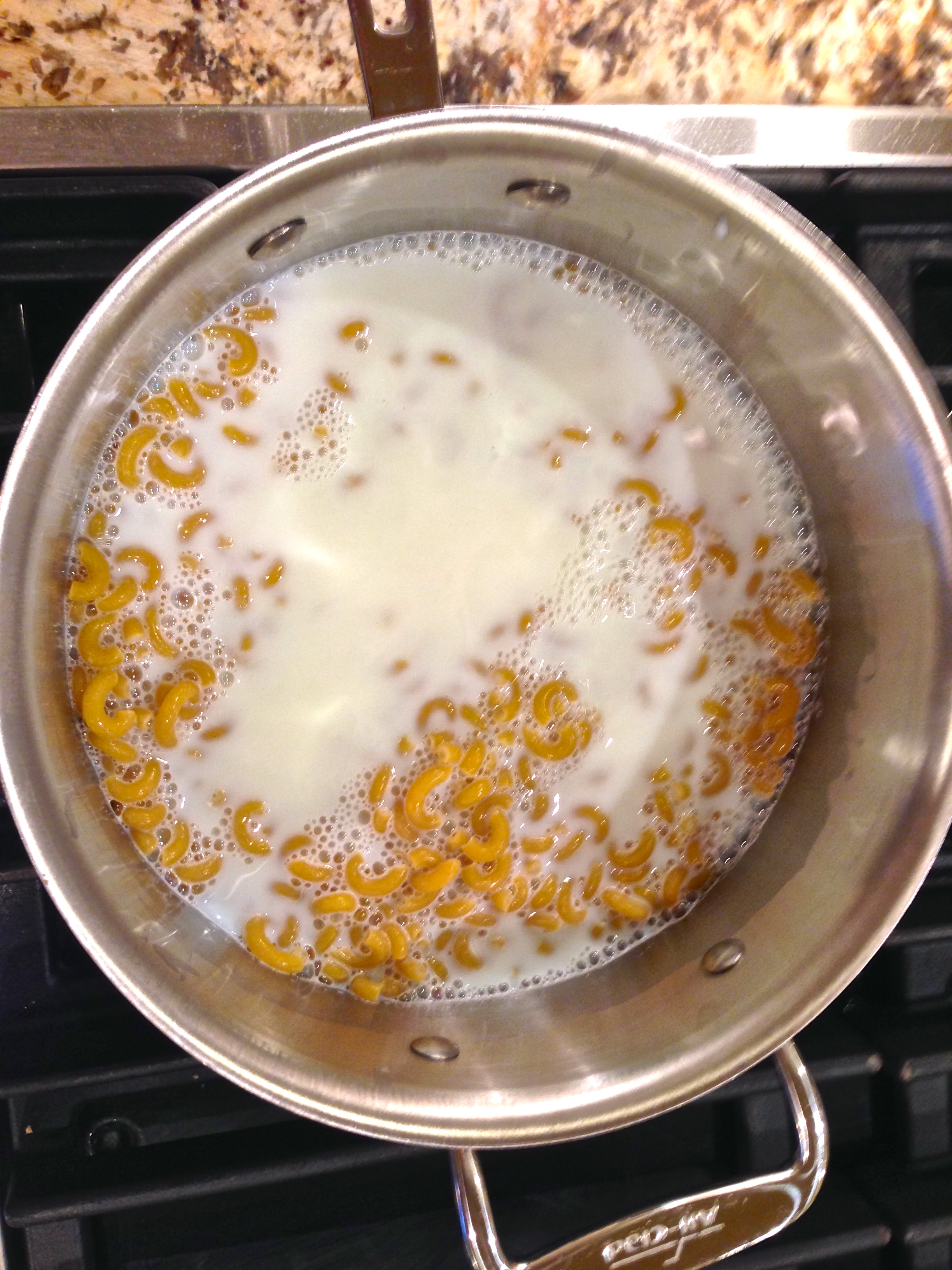 When the pasta is as soft as you like it, take the pan off the heat and add the cheese, salt, and mustard.  Stir until macaroni is creamy,  Add more milk if you like it a little creamier.  Taste for salt and add more, if necessary.