BlogHer is a conference for bloggers to learn, network, and have fun.   All the superstars of blogging are there: The Pioneer Woman, The Bloggess, Evolved Mommy, Just Jasmine, Lela Davidson, and Passion for Savings, to name a few.  And I got to go to New York to be there, too!
Here I am with my girls Stephanie and Lela in a cab from the airport to our hotel in midtown.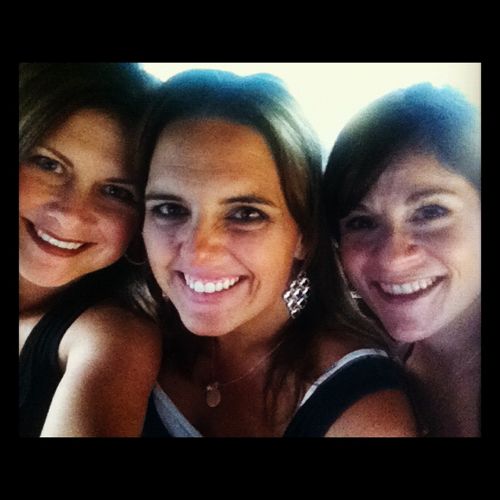 Saturday morning I got to go to Radio City Music Hall to learn a routine with the Rockettes!  It was really a chance of a lifetime and such a blast, too.  I mean, Radio City? AND the Rockettes?  And, um, the kicks are harder than they look….
I learned so much during the BlogHer sessions, and met hundreds of incredible bloggers.  Or maybe it was thousands…I have a 6 inch stack of business cards of fabulous women I met!  And did I mention the fun part of the conference?  This is a cake at the party called "Sparklecorn".  Yes, it's a unicorn.
As if unicorn cake weren't enough, Stephanie and I walked to Magnolia Bakery for a cupcake that night around midnight.  You can't go to New York City without a Magnolia Bakery cupcake!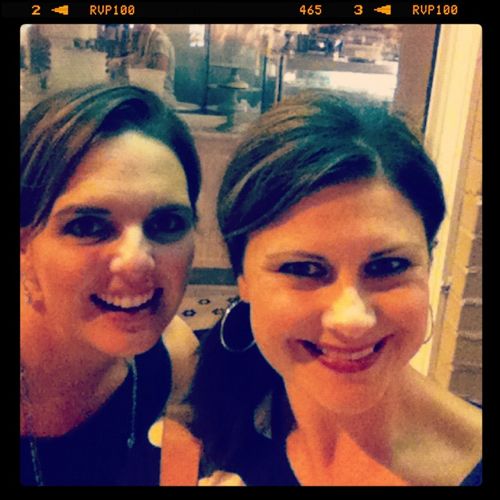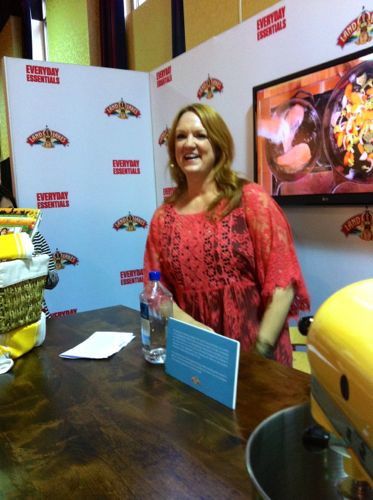 The next day I had the opportunity to meet Ree Drummond, The Pioneer Woman, and I jumped at the chance.  We actually had a bit of a conversation after she did her thing for Land O Lakes, and I was so excited.  By the way, she's really tall!
Martha Stewart spoke on Friday during lunch, but she wasn't doing pictures.  I got one of us together anyway. Boo-ya!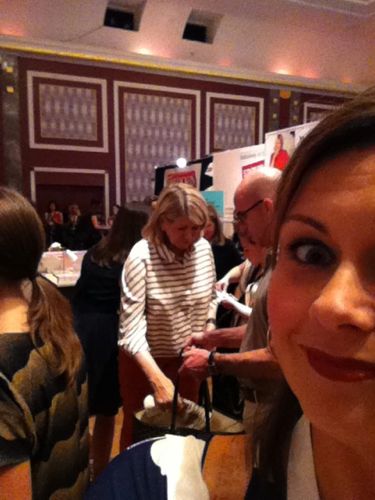 I had never been to Chelsea, so on Sunday morning, I talked Lela and Stephanie into heading downtown with me for brunch before we headed home.  In Chelsea, I found the BEST STATUE I have EVER seen. It's a Missoni covered David. Chelsea is fabulous!