When I was invited by Girard's to join their Culinary Collective in Seattle and attend the International Food Bloggers Conference, I had no idea it would be a weekend long experience.  From the moment they picked me up at the airport in a limo, every detail of the weekend was extraordinary.  Thank you, Girard's!
First, let me tell introduce you to the amazing bloggers who make up the the Girard's Culinary Collective.  Please go bookmark their blogs. You'll be happy you did.   And check out all our photos by searching the #Girardscc hashtag on Instgram and Facebook.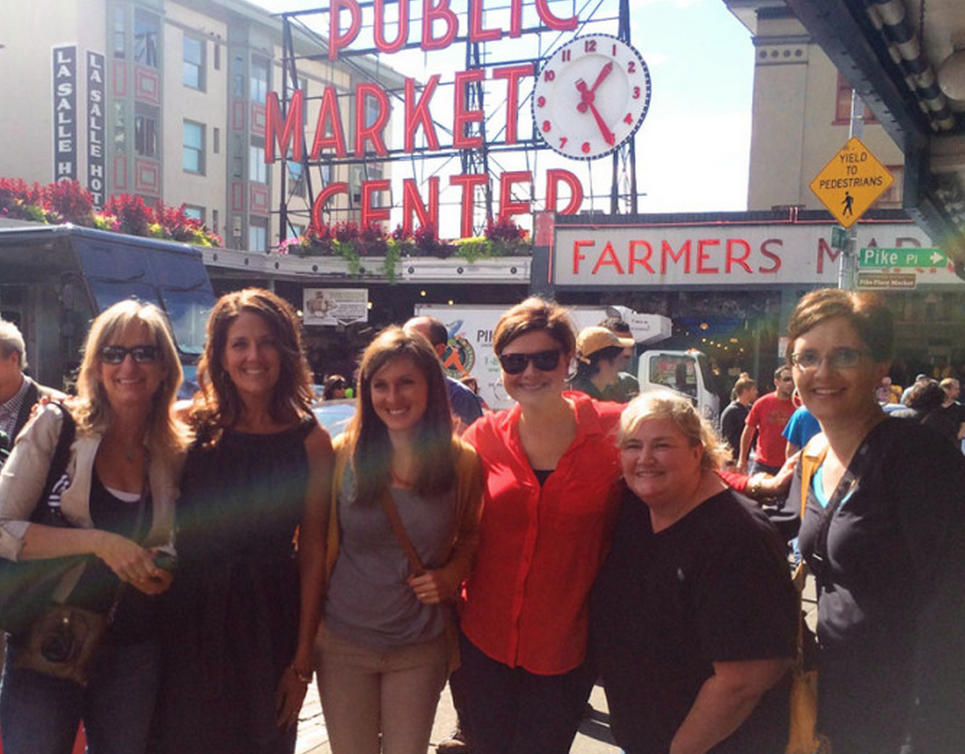 Left to right are Kim, who blogs at Liv Life, Ruthie from Cooking with Ruthie, Becky of The Vintage Mixer, me, Julie, who blogs at A Little Bite of Life, and Danelle from Let's Dish.
If you've ever visited Seattle, you've seen the fish throwing at Pike's Place Market.  We got to catch the fish flying through the air in the market!  An incredibly fun experience!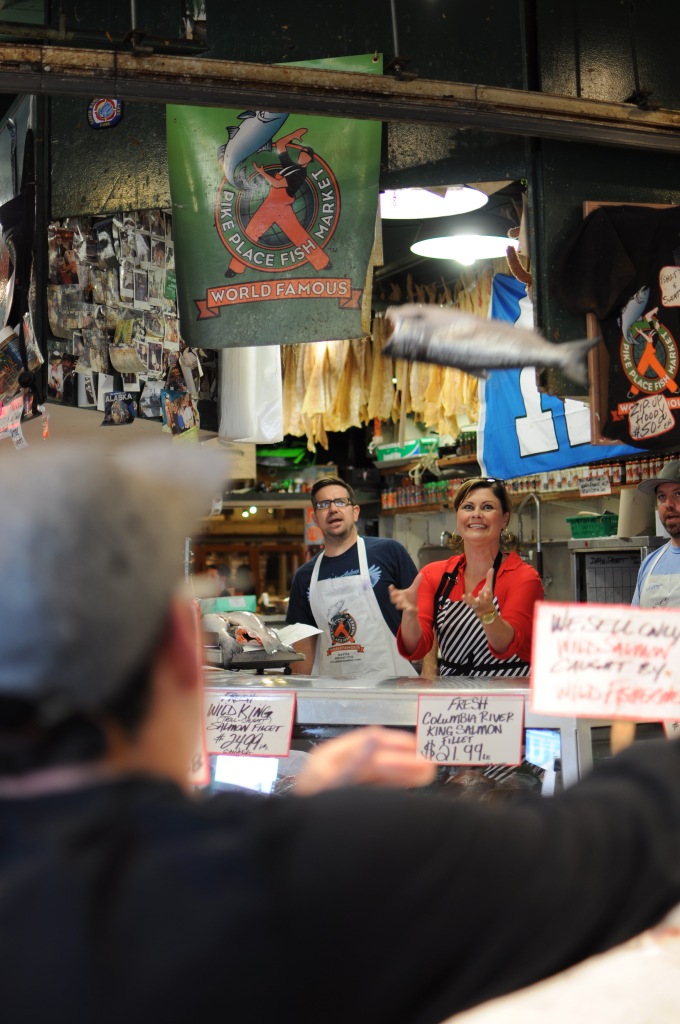 Even if it was a little weird and gross to hold raw fish…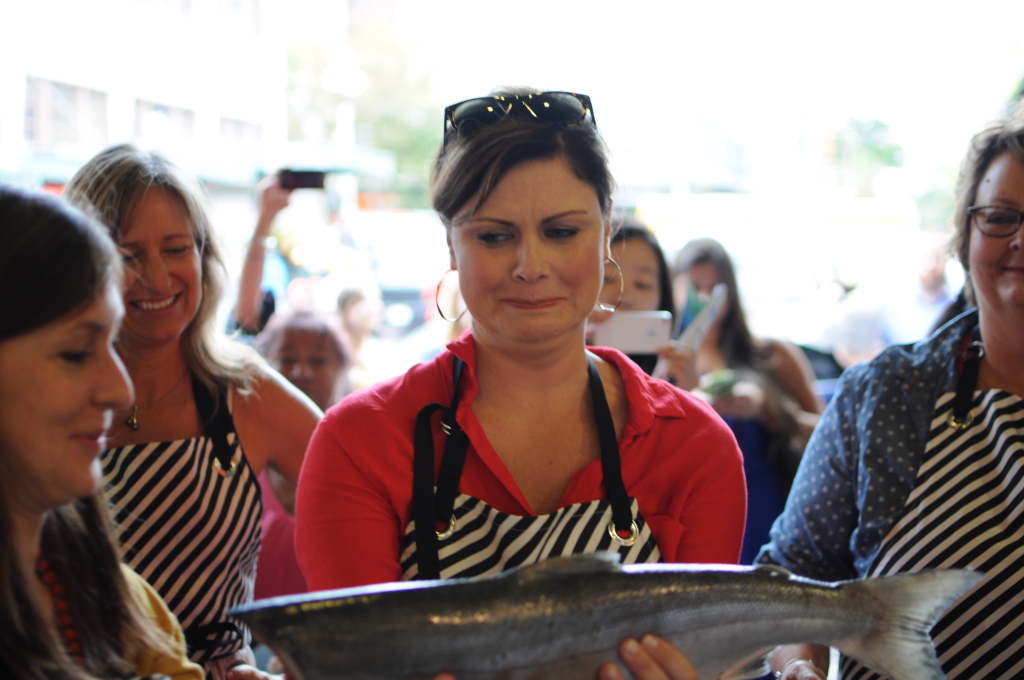 Girard's brought us to Seattle, not only to attend IFBC, but also to introduce us to their company and products in a creative and memorable way.  They took us to dinner at Miller's Guild in Seattle, where the chef prepared a 6 course dinner featuring Girard's salad dressings.  I cannot even describe how delicious it all was, so I'll show you some pictures.
The table was set beautifully, with no detail overlooked.  I always like place cards at a dinner party!
There were 4 different passed appetizers before dinner, each uniquely presented.  This top picture is of Hearth Roasted Scallops with Green Strawberry and Girard's Spinach Salad Dressing Compote, Green Tomato, and Olive Oil.  The bottom left is Crispy Beef Mini Sandwiches with Girard's champagne Dressing Coleslaw on Grilled Levain.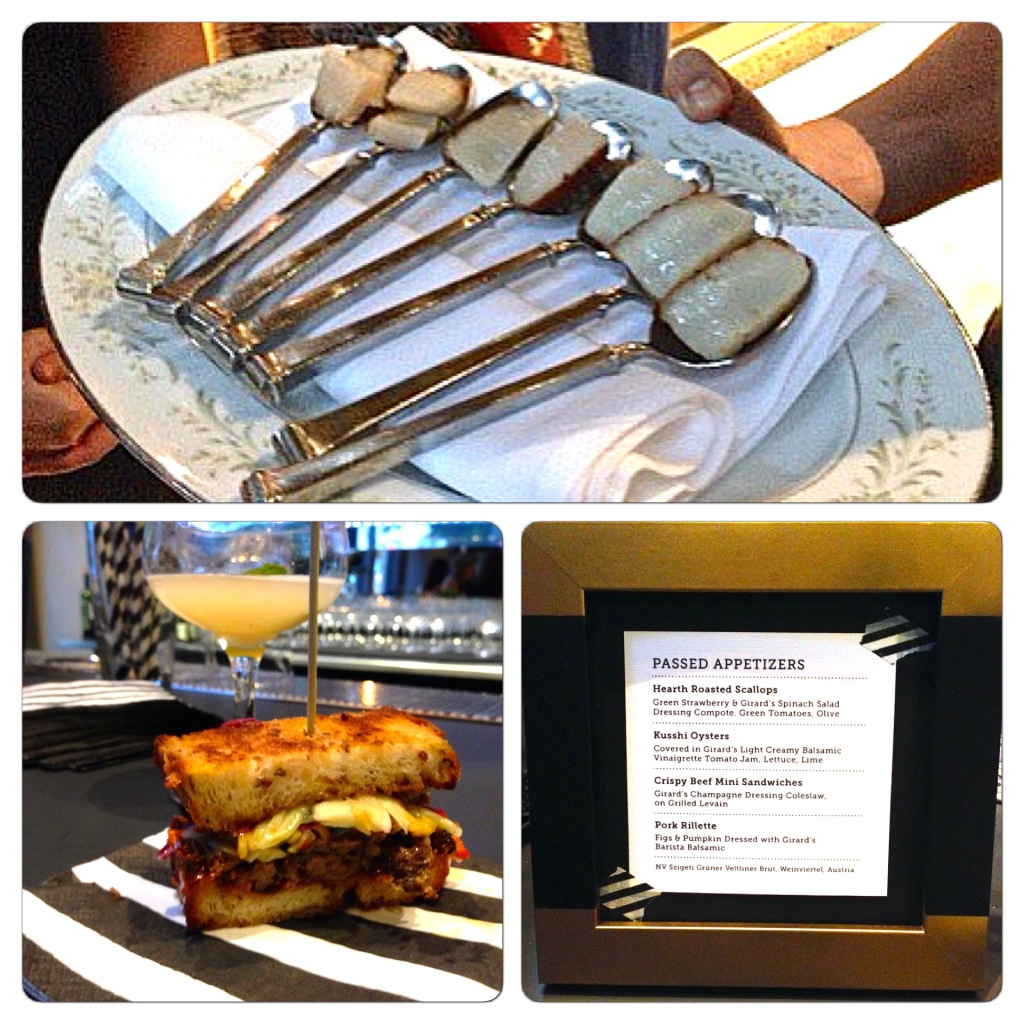 Dinner was even more spectacular.   I don't have the space to describe every course to you, but my favorites were the Girard's Chinese Chicken Salad Dressing Marinated Roasted Black Cod with Maitake Mushrooms and the dessert.  Ah, dessert! Girard's White Balsamic Vinaigrette Peach Melba, which Danelle recreated on her blog.  I cannot wait to try this one at home.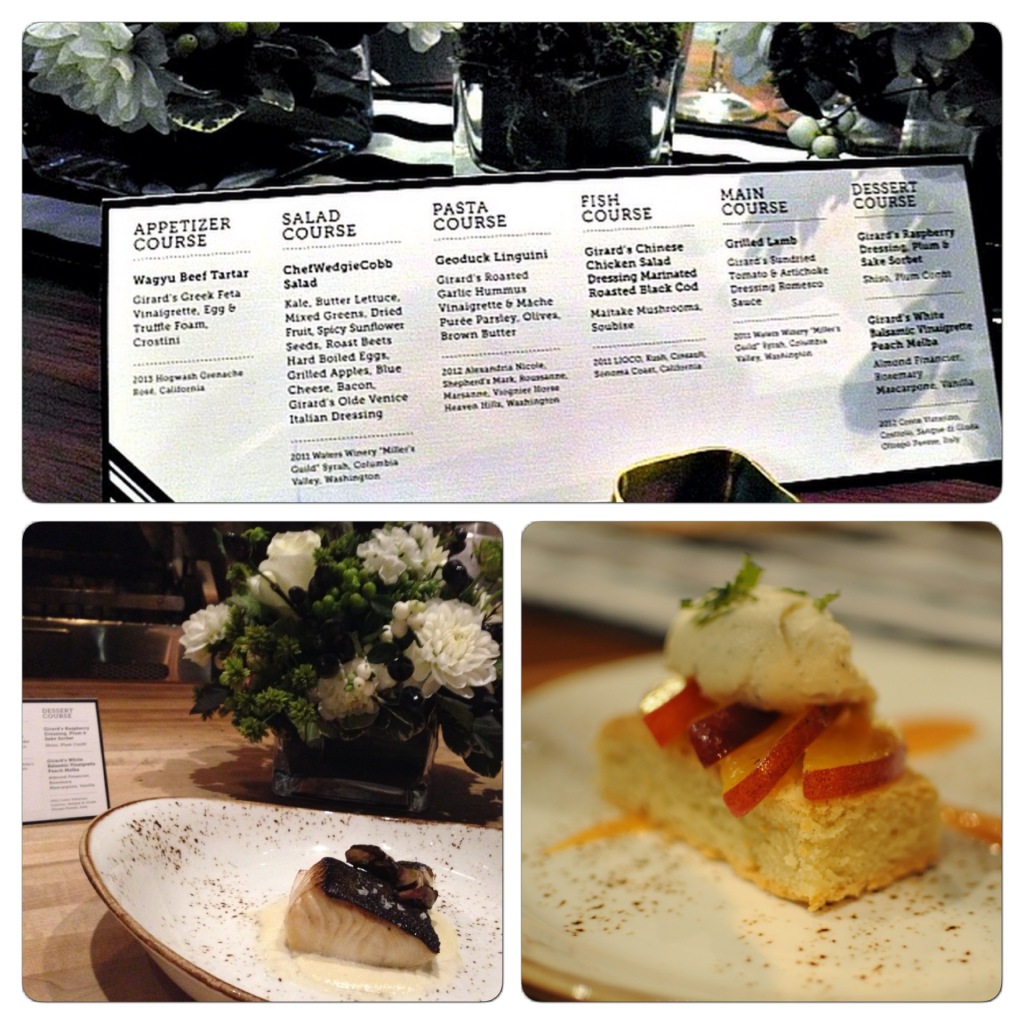 These girls were just a blast to hang out with. In fact, we skipped out on lunch at the conference to enjoy Seattle together.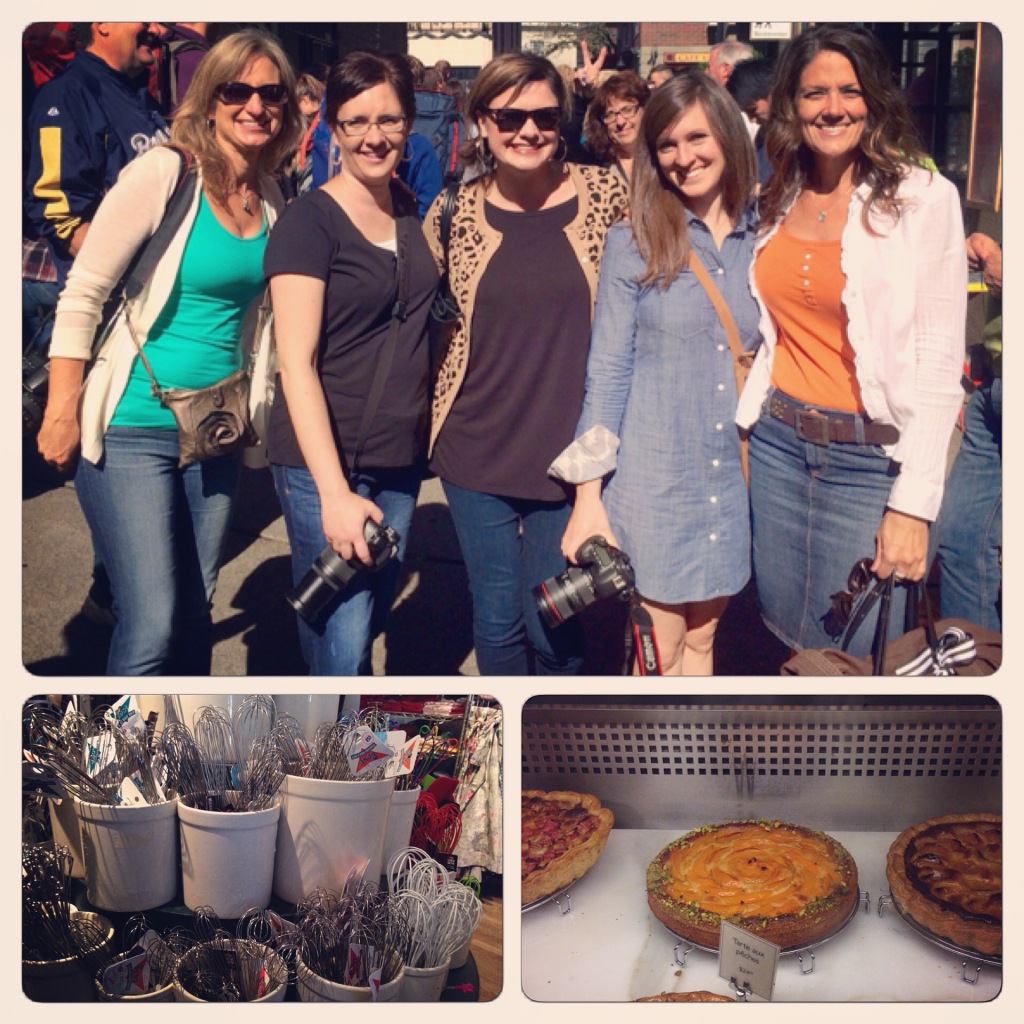 So many more wonderful experiences happened over the weekend, but I'll let the girls tell you the rest of the story.
Danelle- Fishmonger for a Day and Mango Salmon Salad
Becky- Salmon with Apple, Cucumber, and Avocado Salsa
Ruthie- Girard's Champagne Mint Salmon Salad
Julie- My Unique Girard's Culinary Collective Dinner at Miller's Guild 
Kim- Foodie Friends, A Few Days in Seattle at #IFBC #GirardsCC