We just got back from a wonderful trip to Rosemary Beach, Florida.  I always like eating at local spots on vacation, and we had the best key lime pie at Summer Kitchen Cafe in Rosemary.    It's cute, right?  I liked the presentation alot, so I did a twist on theirs and made these Mini Lime Pies.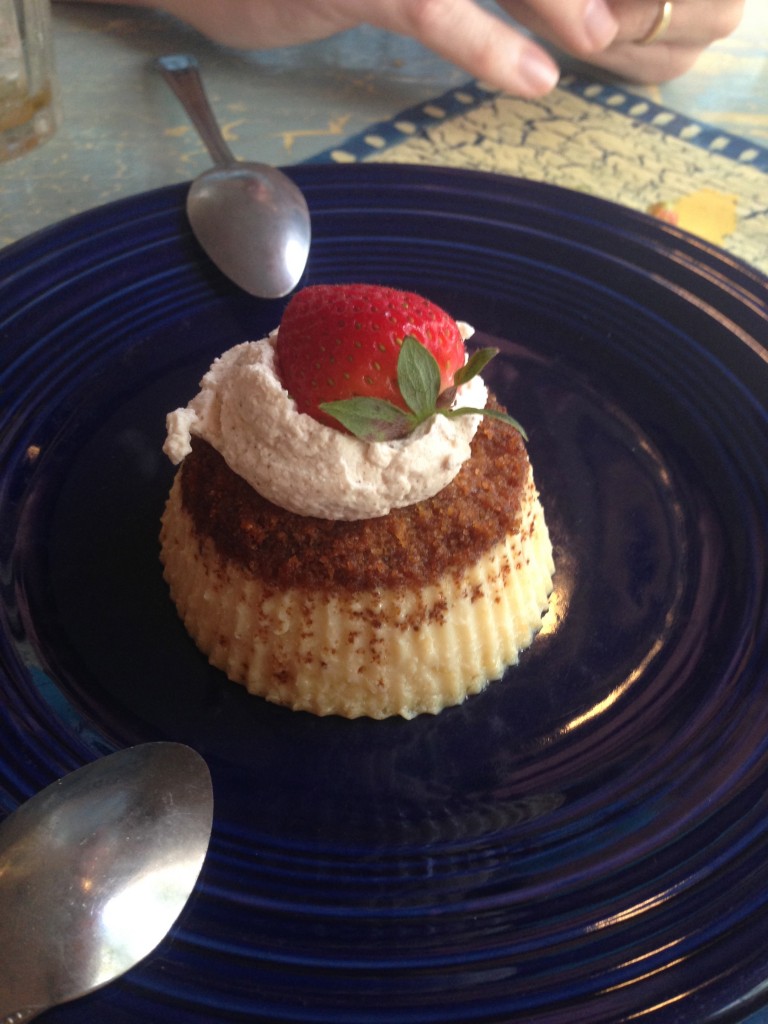 Mini Lime Pies
For the crust:
20 whole chocolate sandwich cookies
1/4 cup butter (half a stick), melted
For the filling:
2 egg yolks
1 can sweetened condensed milk
zest of one lime (about 1 tablespoon)
1/2 cup freshly squeezed lime juice (approximately 3-4 limes)
fresh whipped cream and berries for garnish
Heat oven to 350° F.   Place 18 cupcake liners into muffin tins.
In a food processor, pulse the chocolate sandwich cookies into crumbs (you can also put them in a big zip top bag and let your kids smash them up).  Stir in the melted butter, and then press a tablespoon of the mixture into each cupcake liner.   Bake crusts for 5 minutes and allow them to cool while you prepare the filling.
In  a bowl, combine the egg yolks, sweetened condensed milk, lime zest, and lime juice.  Whisk the mixture until it's smooth.  Add 2 tablespoons of the mixture to each cupcake liner.
Bake the pies for 7 minutes, or until they are no longer jiggly.   Cool completely, then refrigerate for at least an hour.  Serve with fresh whipped cream (I won't tell if you use Cool Whip) and berries.