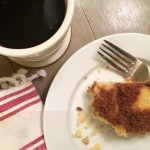 Our middle daughter, Abby (age 10) went to Kanakuk summer camp for the first time last summer and had the time of her life! Kanakuk is a Christian, sports-based camp in Branson, Missouri and I… Read more »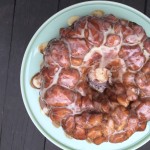 This is an oldie, but goodie. Always a hit with kids (and adults!). This recipe uses canned biscuits, and you need 2 cans of the big sized biscuits.  I prefer the buttermilk kind, as… Read more »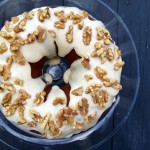 Step away from the cake mix! This Pumpkin Spice Cake is not only easy, but doesn't take any longer than a boxed mix.   The Browned Butter Glaze takes an extra minute, but if… Read more »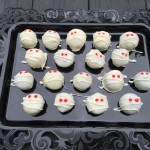 These could not be simpler and are almost too cute to eat! Happy Halloween!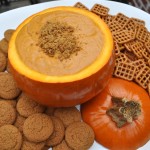 I like to serve this Pumpkin Pie Dip in a hollowed out pumpkin with garnish it with some gingersnap crumbs.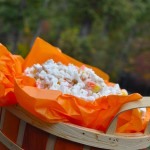 My kids love to help make this fun treat! Substitute whatever nuts and candy you like to make it really festive and fun.  Tie it up in little plastic bags with cute ribbon and… Read more »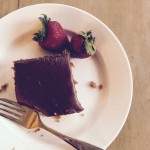 Our life has been pretty busy of late, so our dinners are a bit lackluster. Grilled chicken, tacos, spaghetti, chicken again… So the other night I wanted to bake a cake to go with… Read more »
John's Aunt Joyce makes my favorite Strawberry Pie.   It's unlike any other strawberry pie I've ever had, and no jello is required.  The filling is basically just homemade marshmallow cream and strawberries.  It's not… Read more »
The recipe is certainly an oldie, probably dating back to the 1950s, and while it has several different names, I prefer Hello Dolly Bars.  I didn't tweak this perfect recipe, and you can find it… Read more »
This recipe is a wonderfully simple illustration of the empty tomb, AND it's a dessert…double duty!   Your kids will love it. He is risen, indeed! Happy Easter.