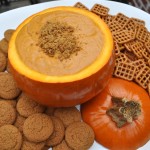 Perfect for a fall party!
Using this shortcut of frozen mini phyllo shells makes homemade coconut pie really quick!  This recipe yields one regular sized pie or 30 mini pies.
This recipe comes from a restaurant in Gentry, Arkansas called The Wooden Spoon.  It's worth the trip!
Cracker Candy. Christmas Crack. Saltine Toffee. You know this stuff. It's the best.
These S'mores Bars might be even better than the real thing!  Use marshmallow cream for this recipe, not marshmallows.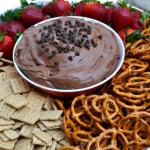 Everyone loves this dip that tastes like brownies!
This is the best of all the Pecan Pie recipes. And it comes straight off the back of the corn syrup bottle.