If you follow Our Everyday Dinners on Instagram or Twitter, you know I spent the weekend in Seattle at the International Food Bloggers Conference. It was extremely educational, but also a lot of fun!  I went to the conference as a guest of Girard's, as part of the Girard's Culinary Collective.  I'll tell you much more about those exciting events later, but when I got home from Seattle, the company had sent fresh salmon from Pike's Place Market.   I was thrilled to throw my meal plan out the window for the freshest salmon in Arkansas!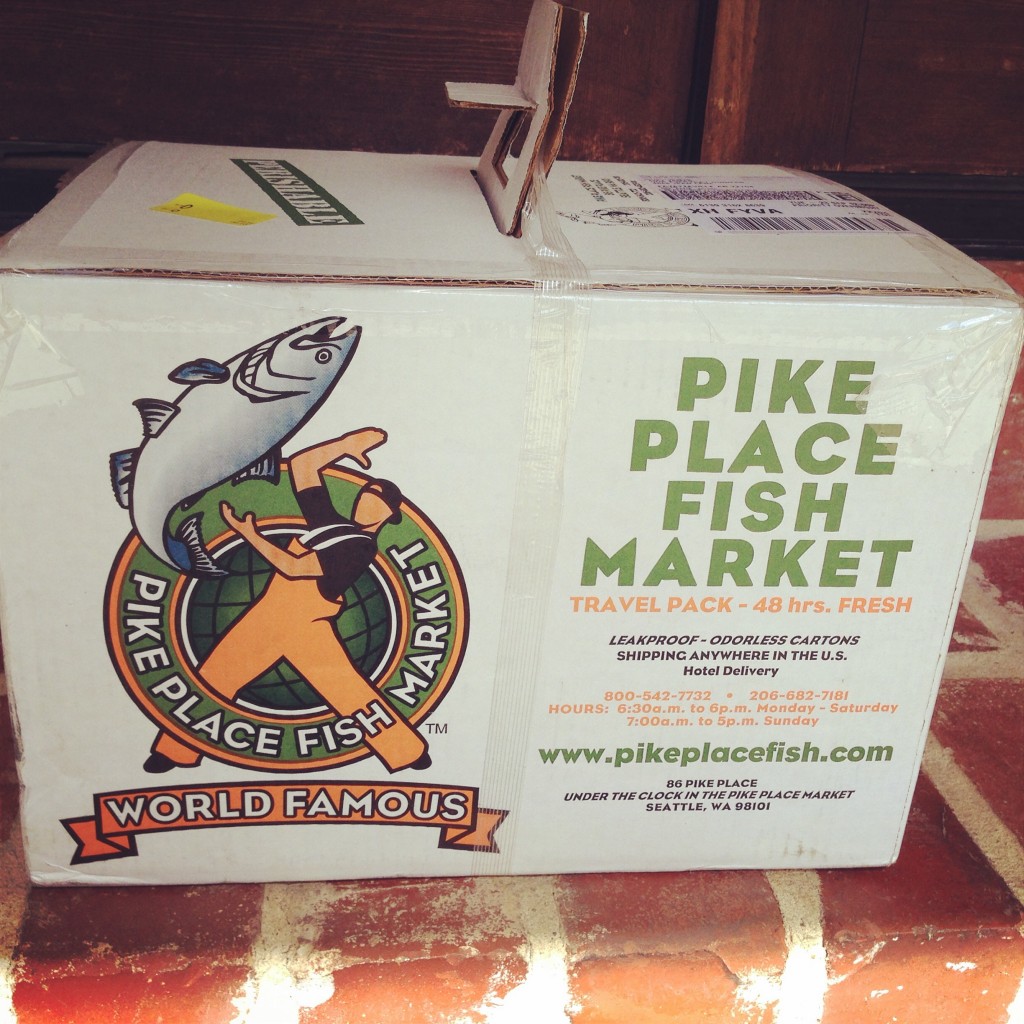 This is a skin-on filet of salmon, which is different from the frozen salmon you get in the grocery store, so it contained tiny pin bones.  I removed the bones with tweezers, but you should use needle nose pliers (not what you use for your eyebrows, ick.).  This simple recipe works great with any type of salmon.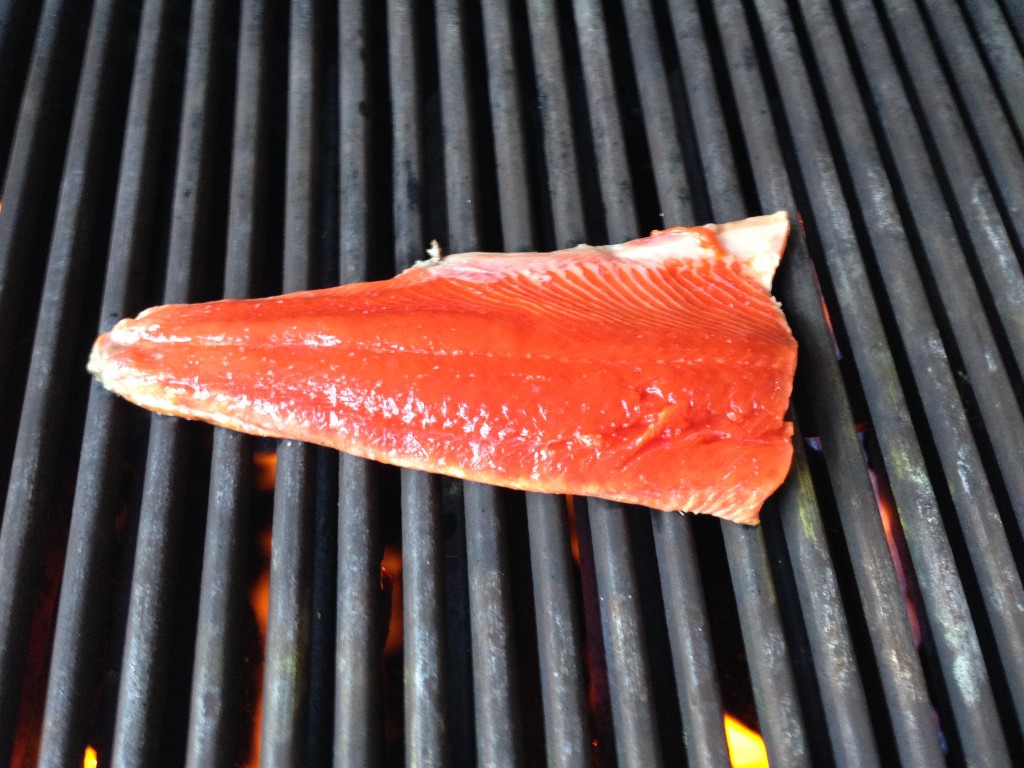 Grilled Salmon with Lemon Yogurt Sauce
2 pound salmon filet (or any cut of salmon)
canola oil
1 teaspoon salt
1/2 teaspoon pepper
1/2 cup non fat Greek yogurt
1 tablespoon mayonnaise
zest of one lemon
juice of one lemon
Heat outdoor grill to medium.   Make the sauce by combining the yogurt, mayo, lemon zest, lemon juice, and a pinch of salt and pepper.  Stir the sauce and set aside.
Pat the salmon dry with paper towels. Brush canola oil over both sides to coat.  Sprinkle salt on both sides.  Oil the grill so the fish doesn't stick.  The easiest way to oil the grill grate is to put oil onto a paper towel and, using grill tongs, rub it generously along the grate.
Grill salmon, skin side down first for about 4 minutes.  Flip the fish and grill for 4-5 minutes more.   Serve the salmon with the Lemon Yogurt Sauce and fresh lemons.