Tell me this has happened to you… A friend calls you on Monday and invites you to dinner on Saturday.   She asks you to bring an appetizer.  You happily agree and immediately forget.  Saturday night rolls around, and 20 minutes before the party you remember the appetizer.  Uh oh.  Here's your go-to recipe for that scenario, which would NEVER happen to me…haha.
This recipe uses refrigerator and pantry ingredients that you likely always have on hand.  You can substitute any cheese, whatever kind of refrigerated dough you have (puff pastry would be best!), and any spices you like.  Adding meat would be great as well (I didn't have any).  You could also make this sweet using only butter, cinnamon, and sugar.   Don't tell anyone you used canned biscuits, and no one will know!
Quick Cheesy Pinwheels
1 can biscuits
6-8 slices good quality cheddar cheese, or 3/4 cup shredded cheese
1/4 cup Parmesan cheese
2 tablespoons Italian seasoning
1 stick butter, melted
additional Italian seasoning and coarse salt for serving
Open biscuits and lay out on a floured cutting board. Roll them flat using a rolling pin, pinching together seams to create a rectangle.  Add a little flour on the biscuits if they stick to the rolling pin.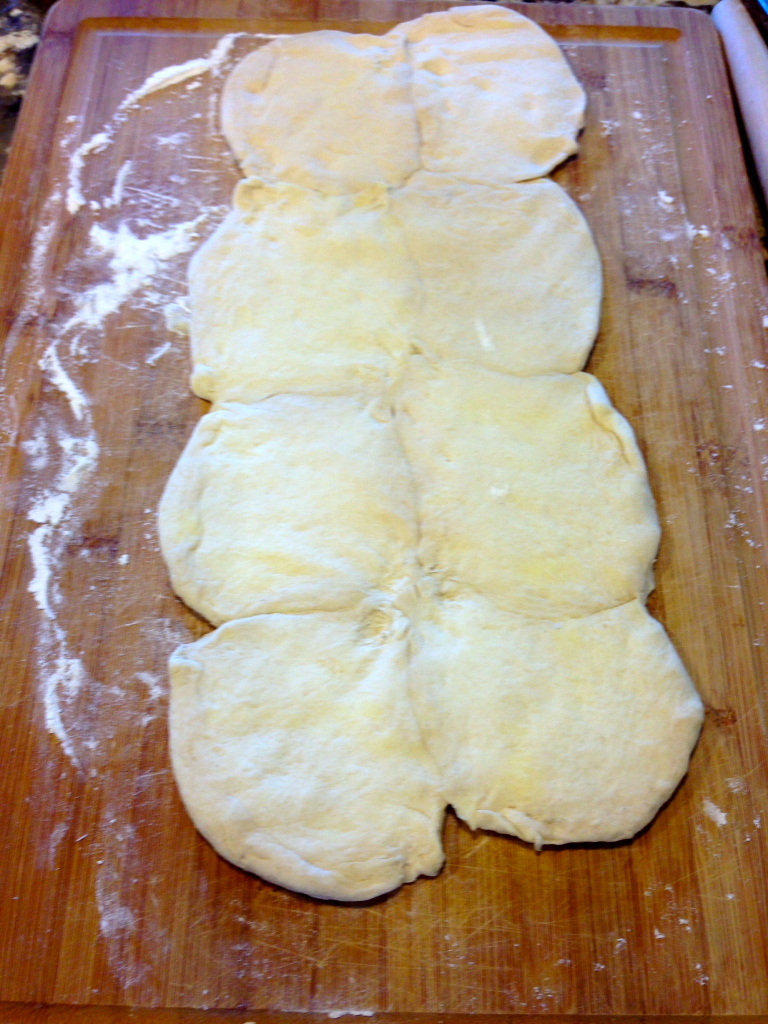 Brush the biscuits with butter, then layer on the cheese and Italian seasoning.  Start rolling (on the long side) until you get a long roll.  Pinch seams together to seal.
Brush the entire outside with butter.  Cut into 1/2 inch circles. Place circles on greased cookie sheet.   Brush tops with butter and sprinkle with coarse sea salt and a little extra Italian seasoning.  Bake for about 10-12 minutes, or until browned.
Serve warm or room temperature.