All posts in:
Snacks & Drinks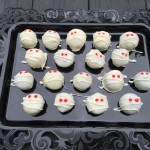 Here are a few easy treats your kids will love for Halloween! These Oreo Mummies are delicious! Click here for the full recipe. Nutter Butter cookies dipped in white chocolate with chocolate… Read more »
I love that this recipe makes 2 loaves (one for you and one to share!).  I like to add a few oats to the top of the loaves before baking to make them look pretty…. Read more »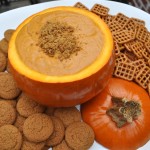 Perfect for a fall party!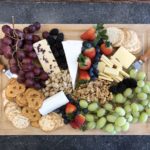 This cheese board was for a girls' night, so I kept it light with 4 cheeses, a little fruit, a few nuts, and some crackers.  Meats like salami and prosciutto are a great addition. Some people like… Read more »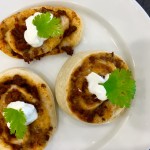 Here's a fun twist on tacos!  Roll your taco meat up in pizza dough and bake them until brown.  Top with sour cream, salsa, guacamole, cilantro.   These would be great appetizers for a party,… Read more »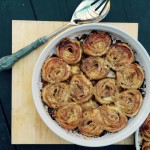 One of my most popular recipes is for Hot and Melty Party Sandwiches , and when I had a brunch event to attend I decided to try something different with this delicious recipe.  I took… Read more »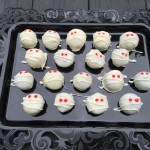 These could not be simpler and are almost too cute to eat! Happy Halloween!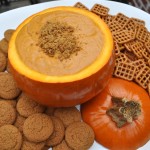 I like to serve this Pumpkin Pie Dip in a hollowed out pumpkin with garnish it with some gingersnap crumbs.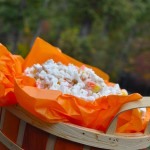 My kids love to help make this fun treat! Substitute whatever nuts and candy you like to make it really festive and fun.  Tie it up in little plastic bags with cute ribbon and… Read more »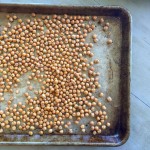 Chickpeas? Sounds gross, I know. But trust me. It's a salty, crunchy, spicy snack. You'll love it!