All posts in:
Snacks & Drinks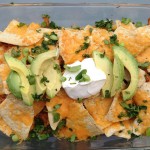 Wednesdays are our crazy night of the week. Between gymnastics, tball, and church youth group, we don't have time for dinner.  It's typically the day I use my slow cooker, and this week was no… Read more »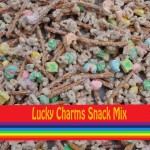 This is a super fun snack for the kids (or adults!) on St. Patrick's Day.  Make it extra cute by using only green and yellow M&Ms (Alex sorted them out of a big bag of… Read more »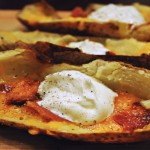 So you're having a Super Bowl party now, right?  And you're serving Super Bowl Chili, right?  Why don't you go ahead and get these going, too.  Everyone loves them, and it takes ya right back… Read more »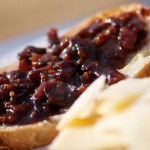 This recipe is certainly a party food….there is nothing about it that's good for you, especially when you pair it with cheese. But oh my, it is incredible!  It's salty and sweet and tangy.  Amazing…. Read more »
This will be the last hot chocolate recipe you'll ever want.  It makes a lot, and just hangs out in the slow cooker all day while you decorate, make cookies, open presents, or watch Elf.
We eat Thanksgiving-type foods throughout the season in our house. Candied sweet potatoes, dressing, and green bean casserole are reserved for the big day, but one day a year is just not enough for turkey,… Read more »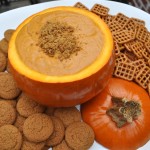 *****GIVEAWAY IS CLOSED.  Congratulations to the winner, Laura Smith.***** It's another giveaway! I said earlier that I LOVE the Northwest Arkansas Boutique Show. I really do. My friends at the show gave me… Read more »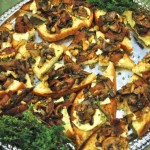 I think I'm finally recovered from the nonstop talk-and-laugh-fest that was the Arkansas Women Bloggers Unplugged Conference last weekend.  Seventy five completely diverse women from all over the state gathered in the hills of Arkansas… Read more »
It's tailgating season, y'all!   We live in an SEC college town (GO HOGS!), so Fall is all about football.   And my favorite part of football is the tailgating! If you're tailgate hoppers… Read more »
I now have a You Tube channel.  Big time, right? I'm doing a series of How To videos based on feedback I'm getting from you all. I get questions all the time that I… Read more »