Archive for December, 2021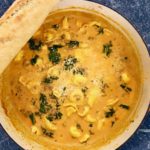 If your family doesn't like kale, just leave it out.
Tips for making gingerbread houses: 1) Use melted white almond bark to assemble the house. Melt the bark in the microwave for a couple of minutes and then spoon it into Ziplock bags. … Read more »
Use a food processor to quickly chop the cranberries.