All posts in:
Soup and Salad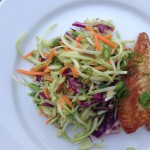 There is this coleslaw that my BFF, Christy, loves. We call it Crunchy Coleslaw, but it's often called Chinese Coleslaw or Ramen Coleslaw.  Unfortunately, it's basically junkfood masquerading as a salad.  It's got  Ramen noodles, the… Read more »
What a delicious salad! It's got all sorts of textures and flavors going on.  It's wonderfully healthy meatless dinner, and you'll have plenty of leftovers for lunch.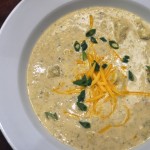 I have to quote Life In Grace, the blog where I found this recipe.   This soup will "make you take back all the lies you've spread about broccoli."  I've never been a real fan… Read more »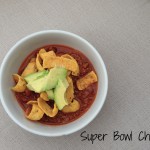 So your husband invited a bunch of guys over on Sunday, huh?  Well go ahead and invite the wives over, too, and make it a party.  A Super Bowl party!  Throw this chili together in… Read more »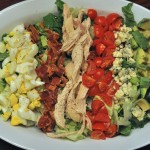 The Cobb Salad is a dish that when done right, is perfection, and when not right, is terrible.  Here's how to do it the right way.  It takes a minute to do all the steps… Read more »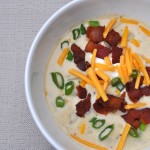 Man, it's cold. It feels even colder because we just got home from here…I know you don't feel very sorry for me… Baked Potato Soup (adapted from Paula Deen) 4 slices… Read more »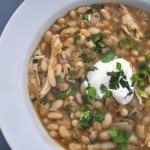 This is another recipe using that tomatillo salsa I'm loving right now.  I wish My Brother's Salsa was paying me to develop recipes…man, I love that stuff.  There are lots of other brands, or you… Read more »
Not much about this recipe is homemade, but making your own croutons takes a pretty pedestrian salad and makes it special.  My kids love Caesar salads, so we eat this recipe on a regular basis…. Read more »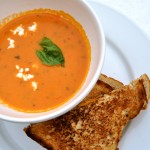 Finally! Finally I've found the perfect tomato soup recipe.  I've tried so many recipes and most are watery, lacking flavor, or taste like marinara (ick). If you've been to La Madeleine (a Texas chain),… Read more »
Have you been eating too much? Yeah, me too.  It's so hard during the holidays to stay on track!  This salad will help because it's so good you'll not realize it's healthy.