All posts in:
Soup and Salad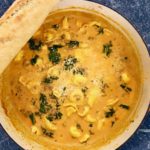 If your family doesn't like kale, just leave it out.
Use a food processor to quickly chop the cranberries.
Don't skip the crispy wontons. And make extra for snacking!
This recipe calls for soaking the dry beans overnight. If you forget to soak them, you can bring the beans to a boil, let them soak for an hour, rinse them, and then cook. … Read more »
You can go ahead and delete all other Tomato Soup recipes. This is the best!
I bake the potatoes in the microwave to save time. The peel just comes right off after they are cooked.
This salad is a little sweet, a little tangy, and a little creamy. Spinach is best for the greens in this salad, but anything works.
I love a Cobb Salad for several reasons. First, it's delicious and everyone likes it (or parts of it).  Second, it can be made hours or a day in advance, so it's great for busy… Read more »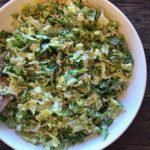 Tonight I made this salad with romaine lettuce, but sometimes I use Napa cabbage for a different texture.
Serve this healthy salad with a side of sour cream.