All posts in:
Miscellaneous
My friends and family know I'm pretty picky about smells.  We've always joked that I could go live in Paris and become a "nose" at a parfumerie because I'm so sensitive to scents.  If I… Read more »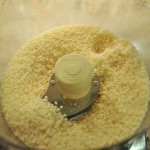 Parmesan is the most misunderstood of the cheeses.  It sits on the table at the pizza place (huh? shouldn't cheese stay in the refrigerator?), it comes shredded in tubs next to the Kraft singles in… Read more »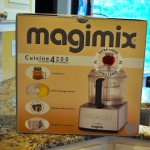 You might have noticed I don't do a whole lot of giveaways here.  I only promote products I adore and really use. And if you've seen my kitchen, you know I don't use too many… Read more »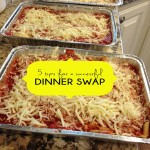 My workout group started a once a month dinner swap last week, and let me tell you, it's the best thing ever.    Dinner arrived at my doorstep ready to go into the oven, microwave,… Read more »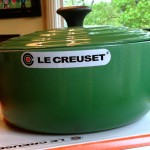 My month-long bloggy vacation was just fantastic, but I'm so glad to be back!   I've missed sharing all my food with you.  Ok joking, I've hardly cooked, which also means I haven't had to clean… Read more »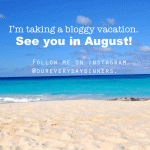 I'm taking a little bloggy vacation for the month of July.  I just need to recharge, work on some new recipes to share with you, and have a little fun. In the meantime, follow… Read more »
Our family loves a water park, so I am thrilled about the new one in our own backyard (ok, not literally our backyard, but that sure would be cool).  The Rogers Aquatic Center opens next… Read more »
Disclosure: While I received room and board at a fancy hotel and lots of swag, all opinions about the fabulous P. Allen Smith, Laguna Ponds, Berry Nurseries, Bonnie Plants, Jobe's Organics, Le Creuset, The Seed… Read more »
Congratulations Laura Farris.  You've won!  ****THIS GIVEAWAY IS CLOSED.**** When was the last time you got dressed up for a night out dancing with your friends?  If you're a mom, it's probably been awhile…. Read more »
In all the hustle and bustle of Christmas Eve, you can't forget the reindeer!!  They get hungry, too, you know.  Make this up and sprinkle it on your lawn before bed on the 24th.