Disclosure: While I received room and board at a fancy hotel and lots of swag, all opinions about the fabulous P. Allen Smith, Laguna Ponds, Berry Nurseries, Bonnie Plants, Jobe's Organics, Le Creuset, The Seed Keeper Company, Star Roses, and Troy Bilt are my own.
As an amateur gardener, I was elated to be invited to the third annual Garden2Blog event with P. Allen Smith in Little Rock.   I came home inspired, happy, and exhausted!
It was not my first time at Moss Mountain Farm with Allen. I waxed on and on about my visit last year.  I love it there.  But this year, the focus was the gardens, and we spent 2 full days touring and learning.
I drove to Little Rock early Tuesday morning, and immediately boarded our "coach" headed for the Arkansas Governor's Mansion.  P. Allen Smith is so knowledgable about our state, and was a perfect tour guide.
Getting to tour the Governor's Mansion and gardens was a real treat as a native Arkansan.  We had the privilege of meeting Ginger Bebee, our First Lady, and having lunch in the mansion.
Next, we visited Allen's city home in historic downtown Little Rock.  I had never been there, and it was interesting to see his small space gardening.  I learned that all you need is a sunny spot and a raised bed to be a gardener!   Who knew I was already a gardener?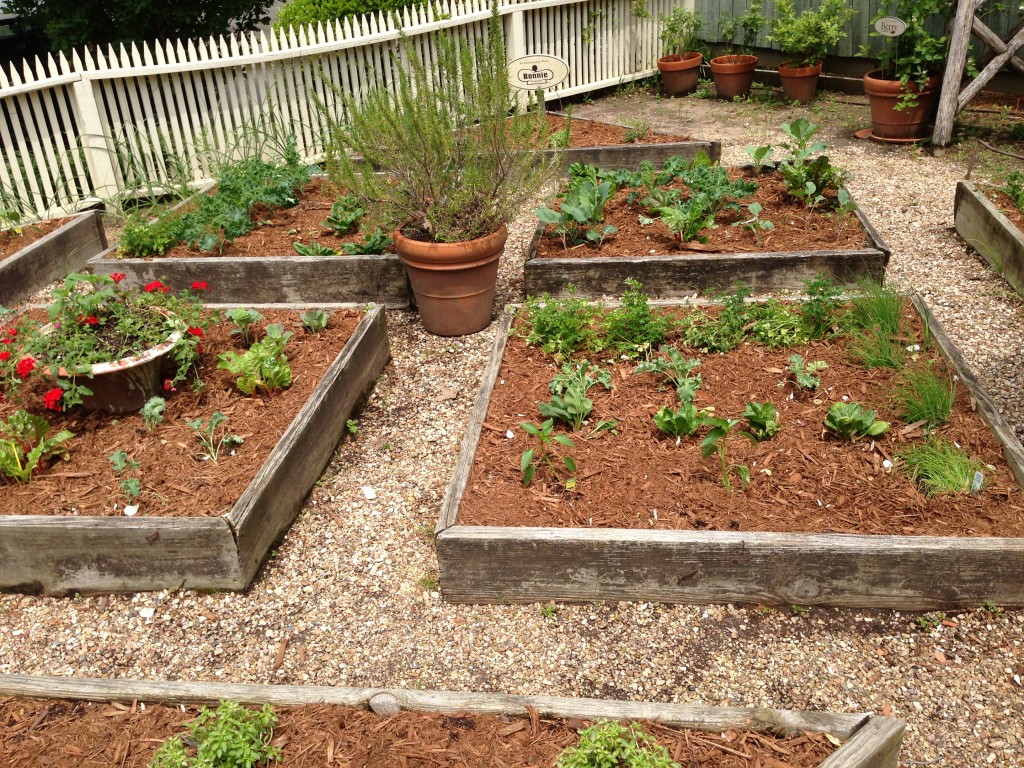 Our next stop was Moss Mountain Farm, my happy place.  The trees, the breeze, the flowers, even the chickens.  I love it all.   I won't post all the pictures of this beautiful farm, but I encourage you to check out the photo album on my Our Everyday Dinners page on Facebook.
The gardens are just getting going due to the unseasonably cold weather this spring, but the lettuce looks beautiful!  The Bonnie Plants One Acre Vegetable Garden is an example of how your garden can be beautiful and functional.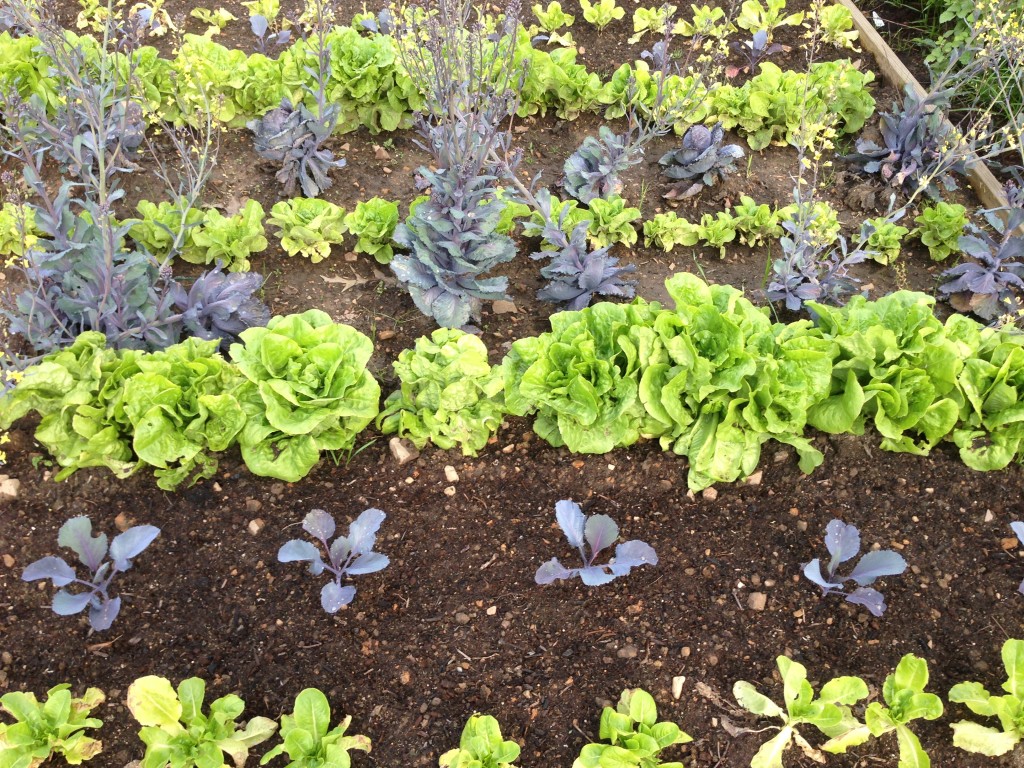 After a wonderful evening of a farm to table dinner at the farm, and then enjoying new friends on the veranda at the lovely Capitol Hotel, I collapsed into bed to rest for our next full day of fun.
Bright and early the next morning, after a delicious breakfast of farm fresh eggs laid by "the girls", homemade bread, and strawberry jam made from Allen's strawberries, we got right to work.
We played with cool power tools from Troy Bilt, had a friendly competition with beautiful flowers and plants from Berry Nurseries (remember the beautiful wreath I gave away last Christmas? It was from them.), and learned all about organic fertilizer and how to feed our gardens the right way from Jobe's.
After another fabulous meal, we sat on the east lawn, enjoying the gentle breeze from the Arkansas river, with the scent of roses wafting through the air, and got to pick the brains of the experts from Star Roses.    I adore the way Allen layers the yew shrub, the roses, boxwood, and annuals.
We had a final, amazing farm fresh dinner, complete with a bluegrass band, and then loaded up the bus to go back to the hotel.  I so enjoyed getting to know the brillant garden bloggers at Garden2Blog and I learned so much from the sponsors and from P. Allen Smith.   I will tell you about some of the delicious food the chef at Moss Mountain Farm prepared for us in the upcoming weeks as I try out the recipes. Stay tuned.