Smooth, creamy mashed potatoes are so 1974, aren't they?  I mean, who has the energy to peel potatoes?? I surely don't.  Call them "smashed" and you can get away with chunky, unpeeled potatoes. I, personally, like them better this way.  The roasted garlic gives them a sweetness and flavor you can't get with butter or cream, and for very few calories.  I'd call that a win! If you add gravy, then nevermind, but they are even better!!
Roasted Garlic Smashed Potatoes
serves 4-6
1 whole head garlic
2 tablespoons olive oil
1/2 teaspoon salt
1/4 teaspoon pepper
1 pound red potatoes or Yukon gold
1/2 cup milk
4 tablespoons butter (half a stick)
extra salt and pepper to taste
To roast the garlic, first cut the top off. This is a whole head of garlic. Just slice off the top.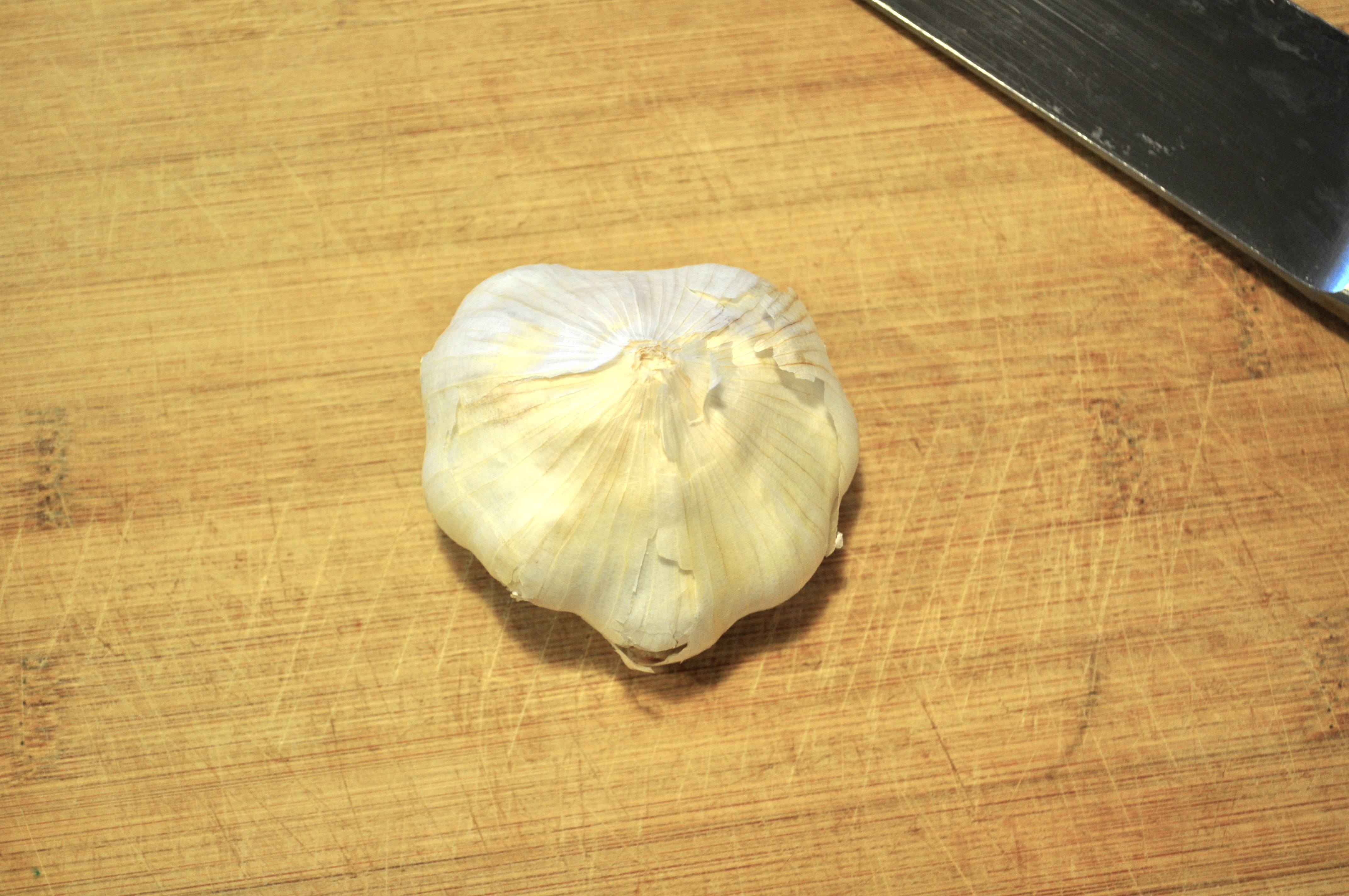 Drizzle the garlic with 2 tablespoons olive oil, and sprinkle with salt and pepper.  Wrap it in aluminum foil and bake at 400 degrees for about 30 minutes.  The garlic will be soft.  Squeeze to remove the cloves and set them aside.
Cut the potatoes into small pieces and cover with cold water.  Bring to a boil, and boil potatoes for about 20 minutes, or until tender.  Drain potatoes, return them to the pan immediately (to evaporate any excess water), add the butter, roasted garlic, and milk.
Mash with a potato masher.  Add additional salt and pepper to taste.