Have you ever had popovers?  Love them.  The texture is great because they are kind of crunchy/chewy on the outside and light on the inside.  The best part is that you don't have to know how to work with yeast, cut in butter, or let anything rise.  You can add cheese or herbs to make them savory, or add some cinnamon or honey to make them sweet.  The recipe below is the Basic Popover Recipe.  They are simple to make, but there are 3 things you must do (thanks, Barefoot Contessa). 
1)  Make sure the pan is hot before you pour in the batter
2)  Fill each section no more than half full
3)  No peeking while they're in the oven (the most difficult)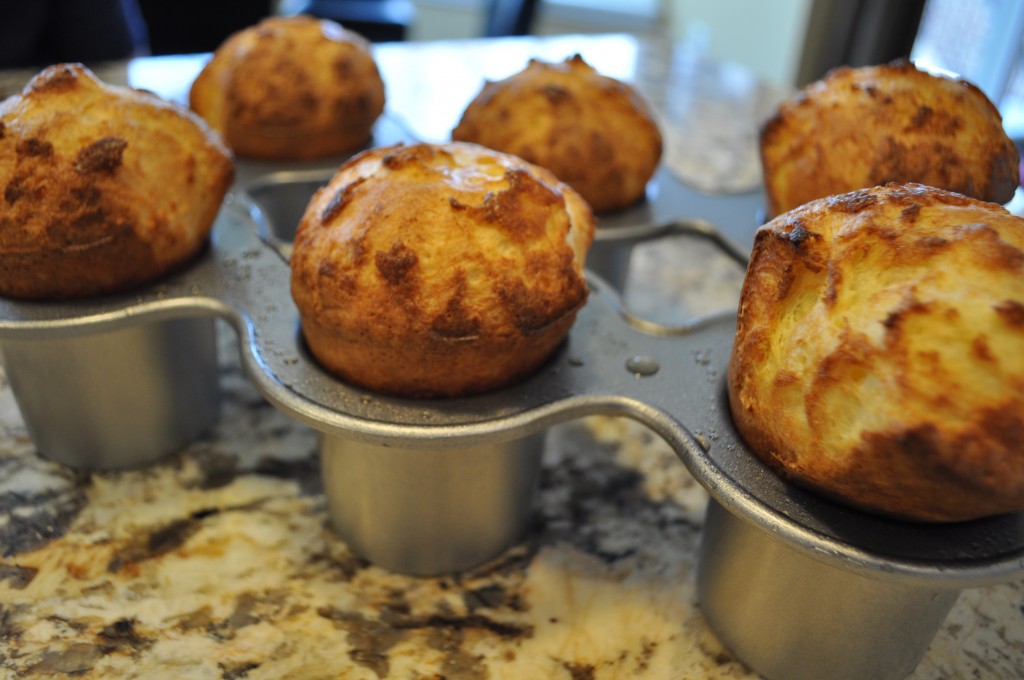 Popovers

1 1/2 tablespoons butter melted, plus softened butter for greasing pans
1 1/2 cups flour
3/4 teaspoon kosher salt
3 eggs
1 1/2 cups milk
Preheat oven to 425 degrees.  Generously grease popover pan or muffin tin with softened butter. You'll need enough pans to make 12 popovers. Place the pans in the oven for exactly 2 minutes to preheat. Meanwhile, add the flour, salt, eggs, milk, and melted butter to the blender and blend until smooth. The batter will be thin. Fill the popover pans less than half full and bake for exactly 30 minutes. Do not peek.