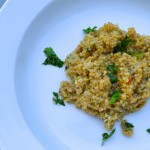 This weekend I had the great opportunity to attend the Arkansas Women Bloggers Conference in Little Rock.  I got to hang out with some really cool women, learn a lot, and have fun.  One of… Read more »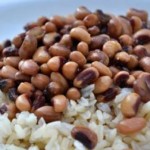 Purple Hull Peas.  Along with okra, they scream SUMMER to me.  And the kids like them, go figure! By the way, they are called Purple Hull because the pods are purple. So pretty. … Read more »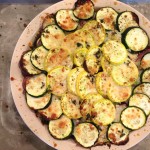 I'm so glad summer is almost here.  Yes, I like the warmer weather, but  what I'm really looking forward to is fresh fruits and veggies.  Our local Farmer's Market just opened for the season and… Read more »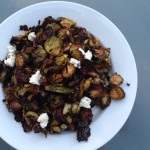 If you think you don't like Brussels sprouts, try this recipe.
I've been wanting to make these potatoes for a long time and I finally got around to it.  Why did I wait? Ree calls them Crash Hot Potatoes, but I'll just call them Pioneer Woman… Read more »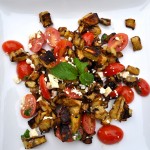 I had the pleasure of lunching with lifestyle expert extraordinaire P. Allen Smith on Friday, which happened to be my birthday!.   He was generous enough to give me his new cookbook called Seasonal Recipes from… Read more »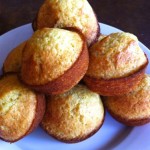 Since I'm headed to New York tomorrow for BlogHer '12, I wanted to make something for dinner tonight that John and the kids could eat at least one more time while I'm gone.  Not that… Read more »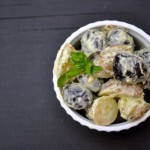 I went to the farmers' market earlier this week and I couldn't resist the little purple potatoes.   They are so cute!  They came in a quart with baby yukon golds which made a perfect mix… Read more »
After the Garlic Parmesan Edamame yesterday, I got to thinking about what else I could cover in buttery breadcrumbs.  Yum.  How about asparagus?  Yes!
I discovered this recipe a few years ago when Kate had lost her 2 front teeth, Alex didn't have any teeth, and fresh corn on the cob wasn't an option for the toothless. ha!  Now,… Read more »