Archive for February, 2013
Quiche is one of those meals you can throw together with anything you have lying around.  Change the type of cheese, substitute onions or shallots for the green onions, omit the spinach, use ham instead… Read more »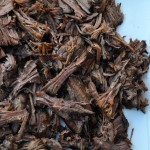 This is now my favorite slow cooker recipe.  The color of the beef is a rich mahogany color (not the off putting gray of the typical slow cooker pot roast), and the flavor of the… Read more »
What a delicious salad! It's got all sorts of textures and flavors going on.  It's wonderfully healthy meatless dinner, and you'll have plenty of leftovers for lunch.
You need to have a few pantry recipes you can whip up in a few minutes for those nights you're out of groceries, super busy, exhausted, or all 3.   It takes longer to go… Read more »
You'll feel like you're on the beach in Waikiki.   Or at least you'll wish you were there! The pineapple on top is unexpectedly delicious.
This is a perfect dinner for that night when you're busy taking children hither and yon and you have to feed them chicken nuggets (we all do it!), but you want something quick and healthy… Read more »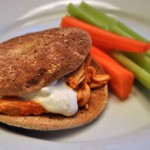 I am in love with our local wing place.  I don't care for the wings, really, but the chicken tenders dipped in the buffalo sauce are my go-to fast food.   I got to thinking… Read more »