Use ground all white turkey if you don't have ground chicken.
I find tahini at Whole Foods.  You can leave it out, and I've also heard you can substitute peanut or almond butter. Let me know if you try that!
To make this meal go faster, mix up the coleslaw ingredients and prep the toppings.  Stash it all in the refrigerator while you cook the fish. When the fish is cooked, toss the slaw with… Read more »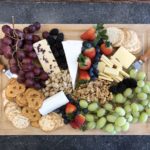 This cheese board was for a girls' night, so I kept it light with 4 cheeses, a little fruit, a few nuts, and some crackers.  Meats like salami and prosciutto are a great addition. Some people like… Read more »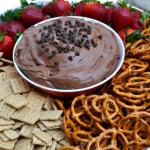 Everyone loves this dip that tastes like brownies!