Make sure the chicken is thin so it will cook quickly for this recipe.  I used fresh herbs, but dried herbs work great, too (just use half of what the recipe calls for). This… Read more »
The sauce on these meatballs tastes just like Chinese takeout Orange Chicken!  If you can't find ground chicken, use ground turkey.
This recipe calls for soaking the dry beans overnight. If you forget to soak them, you can bring the beans to a boil, let them soak for an hour, rinse them, and then cook. … Read more »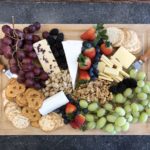 This cheese board was for a girls' night, so I kept it light with 4 cheeses, a little fruit, a few nuts, and some crackers.  Meats like salami and prosciutto are a great addition. Some people like… Read more »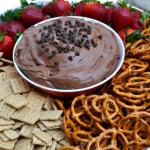 Everyone loves this dip that tastes like brownies!