Disclosure: While I received room and board at a fancy hotel and lots of swag, all opinions about the fabulous P. Allen Smith, Laguna Ponds, Berry Nurseries, Bonnie Plants, Jobe's Organics, Le Creuset, The Seed… Read more »
Y'all.  This may be the most uniquely delicious cookie I've ever eaten. The flavors and textures are so complex and different.  I've wanted to try the "real thing" the last few times I've visited NYC,… Read more »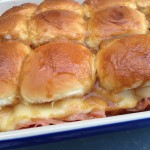 We just love these sandwiches in our family.  They are great for parties because you can assemble them ahead of time and then just pop them in the oven about half an hour before you're… Read more »
You'll feel like you're on the beach in Waikiki.   Or at least you'll wish you were there! The pineapple on top is unexpectedly delicious.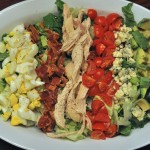 The Cobb Salad is a dish that when done right, is perfection, and when not right, is terrible.  Here's how to do it the right way.  It takes a minute to do all the steps… Read more »
First thing you need to do for the perfect turkey sandwich is roast a turkey breast.  None of that deli stuff.  I can't believe what a difference it makes!  And don't be scared of this… Read more »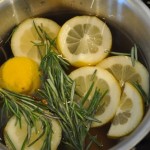 You know that wonderful smell when you walk into Williams Sonoma?  Here's how to get it:  water, sliced lemon, 3 springs of fresh rosemary and about a teaspoon of vanilla.  Simmer on the stove.