All posts in:
Main Dishes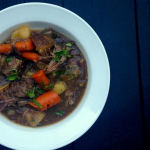 I've just discovered something! Did you know you can cook a roast FROM FROZEN in the slow cooker?  This is a game changer for me. Because, I don't know about you, but I never remember… Read more »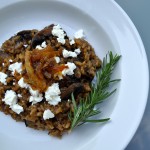 **This post originally ran last year, but I made the Mushroom Risotto again today, and it was just as lovely as I remembered it, so I wanted to re-post it.  And as a sidenote, this… Read more »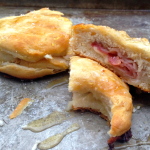 Serve these mouth-watering salty and sweet biscuits for breakfast with extra honey, or for dinner with a green salad.  They really couldn't be easier, and the addition of the coarse salt on top gives them… Read more »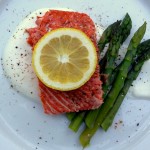 If you follow Our Everyday Dinners on Instagram or Twitter, you know I spent the weekend in Seattle at the International Food Bloggers Conference. It was extremely educational, but also a lot of fun!  I… Read more »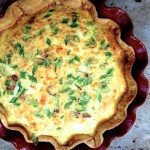 Quiche is one of those meals you can throw together with anything you have lying around.   That night you forgot to plan dinner? Quiche! That Sunday night when you just can't get off the… Read more »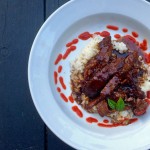 My family's favorite dish at P.F. Chang's is Mongolian Beef.  And while I enjoy P.F. Chang's, I don't like the prices or the fact that our P.F. Chang's is 20 minutes away.  This recipe, dare… Read more »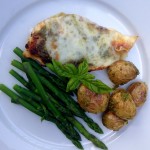 Now that the kids are back to school, that means we have several busy nights a week.  Even our non-activity nights are busy with homework as the kids are getting older!  This recipe is great… Read more »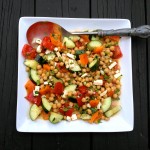 This salad is hearty enough for dinner, but you could certainly add some grilled salmon or chicken.  Serve some pita on the side to catch all the delicious juices!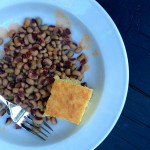 To me, purple hull peas are as southern as sweet tea. You can't live in the south and not eat these gems in the summer.  And right now is purple hull pea season!  If you… Read more »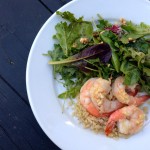 Traditional shrimp scampi is swimming in butter, garlic, and white wine served with copious amounts of pasta. It's delicious, yes, but it's not an everynight kind of meal.  This Weeknight Shrimp Scampi gives you all… Read more »