Archive for December, 2011
We had these mushrooms for Christmas dinner along with our Roast Beast (like in the Grinch, get it?).  Now typically, I don't cook anything that takes nine hours.  But these mushrooms, YES! Next time I'll… Read more »
Every year on Christmas night we have Roast Beast (from the Grinch: He brought everything back, all the food for the feast. And he, he himself, the Grinch – carved the roast beast.) Sometimes it's… Read more »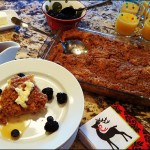 Y'all, we've been eating around here.  A lot. So much, in fact, that I've been too busy eating to blog about it! I'm kind of stuffed.  But I want to tell you about a few… Read more »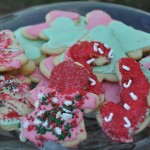 There are a million different recipes for Sugar Cookies out there, I know.  What's special about this one, you ask?  Well, it doesn't have any secret ingredients or anything.  But it's a special recipe to… Read more »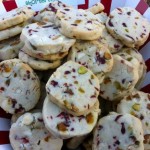 I made these for a cookie exchange party because they aren't too sweet and they are so festive with the red and green.  They are incredibly easy to make, too, not to mention unbelievably good.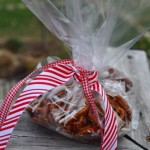 How about a little Christmas gift for friends and neighbors that takes about 5 minutes to make?  These Cinnamon Sugar Pretzels are my new favorite thing.  Go ahead and double this recipe.  It's that good. … Read more »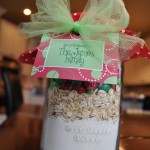 I love to receive (hint, hint) and I also love to give gifts of food.  Barefoot Contessa once said that any gift for an adult should be consumable….food, gift card, tickets, liquor….and I tend to… Read more »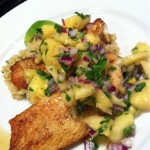 The flavors in this meal remind me of vacation.  And while I was just in the Caribbean 2 weeks ago, all this rainy, cold weather makes me feel like it's time to go back!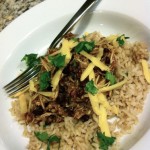 I tried a variation of this recipe a while back, and I was not really a fan.  But THIS recipe I made for tonight was really, really, good.  I will certainly be making this again! … Read more »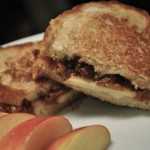 The kids ate regular grilled cheese with cheddar, but John and I had Grown Up Grilled Cheese.  Yum.