All posts in:
Snacks & Drinks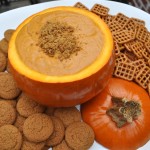 I like to serve this Pumpkin Pie Dip in a hollowed out pumpkin with garnish it with some gingersnap crumbs.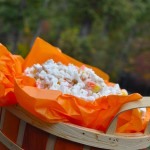 My kids love to help make this fun treat! Substitute whatever nuts and candy you like to make it really festive and fun.  Tie it up in little plastic bags with cute ribbon and… Read more »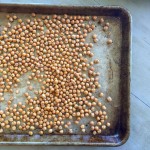 Chickpeas? Sounds gross, I know. But trust me. It's a salty, crunchy, spicy snack. You'll love it!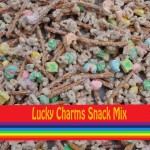 This is a super fun snack for the kids (or adults!) on St. Patrick's Day.  Make it extra cute by using only green and yellow M&Ms (Alex sorted them out of a big bag of… Read more »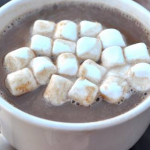 This may be the best dessert I've ever done for a party.  It's really pretty, and who doesn't like hot chocolate?  It was certainly a guest favorite, too.  All you need is my Slow… Read more »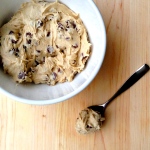 We all know the best part of chocolate chip cookies is the dough.  But I always feel like I'm poisoning my kids by letting them have a spoonful.  Here's a cookie dough that won't… Read more »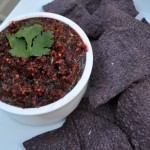 Now that Halloween is over, it's time to start planning Thanksgiving.  Turkey, dressing, cranberry sauce…. It's no secret in my family that I don't like cranberry sauce.  Even homemade cranberry sauce is yuck to… Read more »
How fun is this Halloween Blog Hop? Thanks for stopping by. If you're visiting me from Heather or Gina's blogs, welcome! Consider this recipe a little pit stop in your story.  And you can go… Read more »
Tell me this has happened to you… A friend calls you on Monday and invites you to dinner on Saturday.   She asks you to bring an appetizer.  You happily agree and immediately forget.  Saturday… Read more »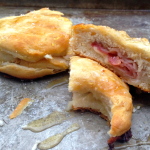 Serve these mouth-watering salty and sweet biscuits for breakfast with extra honey, or for dinner with a green salad.  They really couldn't be easier, and the addition of the coarse salt on top gives them… Read more »