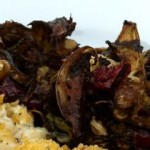 For spring break last week, we took a family vacation to Colorado to do a little skiing.  And ski we did! What I didn't expect was what wonderful food we'd eat in Vail.  Wow!  The… Read more »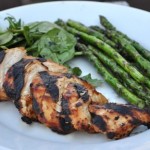 I don't know about you, but spring weather makes me want to grill (and sneeze)! This is my go-to grilled chicken recipe because 1) it's super easy and 2) the kids absolutely love it. I… Read more »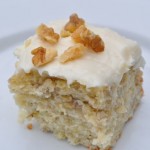 We liked this cake because it's not too sweet, but sweet enough.  It got even better the next day.  It's also super easy since you bake it in a 8 inch pan…no layers to frost. … Read more »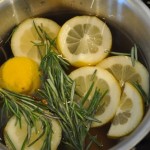 You know that wonderful smell when you walk into Williams Sonoma?  I like to recreate it at home with this simple recipe.
I'll tell you the truth: my kids didn't like this dish.  I cooked in secrecy, hoping to hide the tofu.  Didn't work.  The kids flat out spit it out.  John and I, however, really liked… Read more »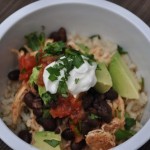 It's like a burrito without the tortilla.  Make it Chipotle style and you'll love it. Alternately, you could make this same recipe into tacos, burritos, or quesadillas..
I love all the flavors in this dish.  I could have done without the cheese, though, because I didn't think it added very  much, but it certainly ensured the kids ate it. Don't skip the… Read more »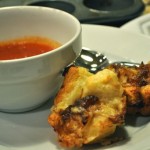 I made these muffins a few weeks ago and they disappeared so fast I hardly even remember making them! Deliciousness.